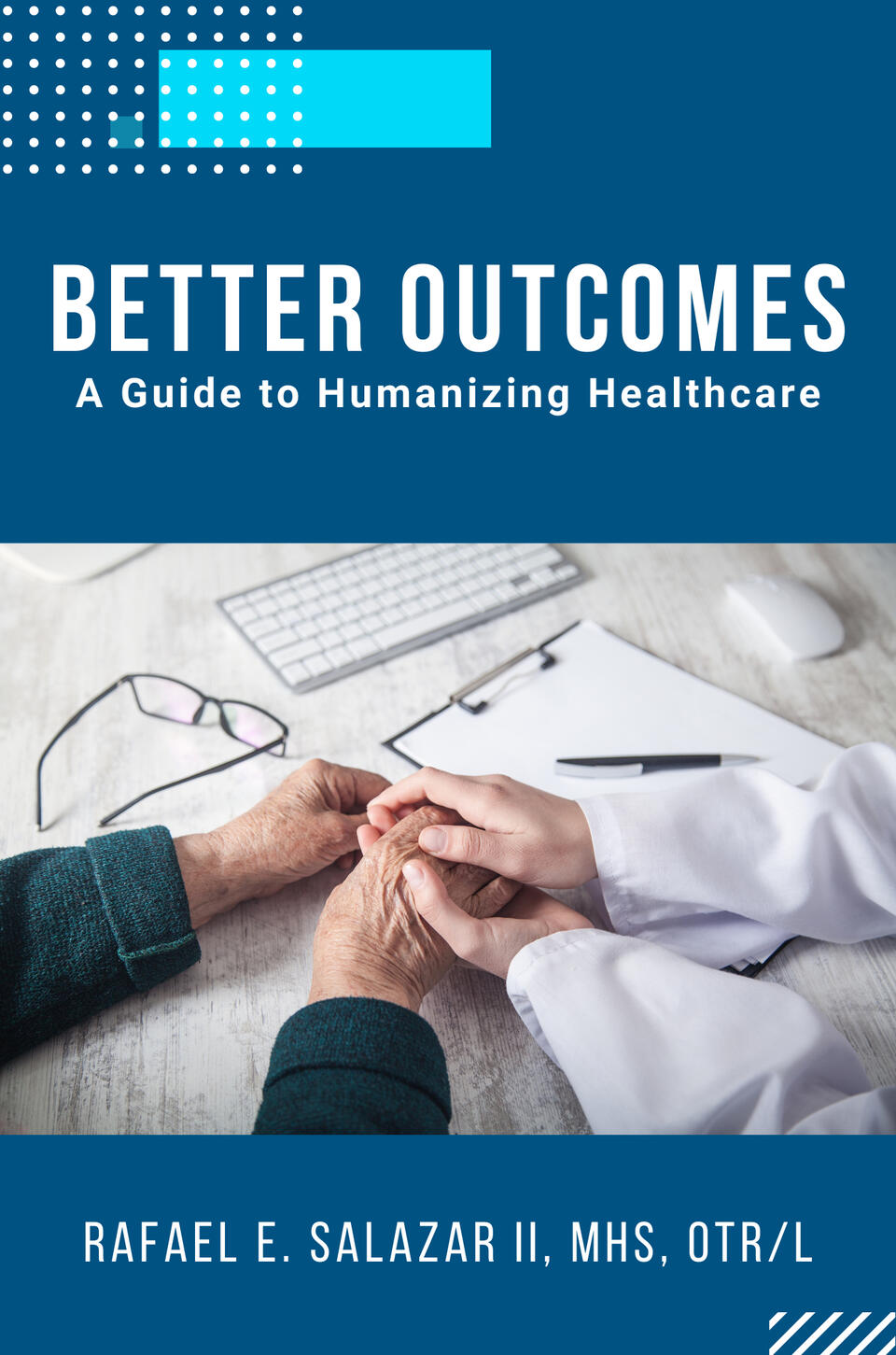 A Guide to Humanizing Healthcare
Discover What Healthcare Should Be
Even if you think healthcare is broken beyond repair…

Let's Get Real...
We have a problem in healthcare
In today's healthcare environment, especially in the United States, people take a back seat to the numbers in almost every aspect of healthcare service delivery. Productivity, utilization, and other business metrics rule the roost.If it's not calculatable, spreadsheet-able, or measurable, it hardly receives any attention from healthcare managers, administrators, and decision-makers.We can't simply sit back and allow the dehumanization that currently runs rampant in our clinics and hospitals continue to wreak havoc on one of the most important factors in clinical outcomes: the relationships between healthcare professionals and the people (patients) that they serve.Healthcare is a great and noble profession, but it will only remain so if we, as healthcare professionals, return its focus to its true purpose: people, the people receiving care, and the people working to deliver that care. After all, we're all more than simply numbers on spreadsheets or items on checklists.Better Outcomes: A Guide for Humanizing Healthcare outlines the eight changes that organizations and clinicians need to commit to in order to return to the focus of healthcare to where it should be: the patient.The book covers topics related to truly patient-centered care, a biopsychosocial approach to service delivery, patient engagement, interpersonal communication, and developing long-term relationships with patients.Through an exploration of both clinical research and real-life examples and cases, the book outlines and supports a vision of a new healthcare, where skilled, competent, and caring clinicians care for engaged patients to promote better clinical outcomes, deliver unmatched satisfaction, and lasting relationships.
---
What's in the Book?
This book outlines 8 commitments that healthcare organizations & practitioners can make to become truly patient-centered:
Commitment #1: Adopt a Biopsychosocial Approach

Commitment #2: Build Meaningful Relationships

Commitment #3: Put People Ahead of Policies

Commitment #4: Confidently Communicate Value

Commitment #5: Prioritize Patient Engagement

Commitment #6: Embrace Transparency

Commitment #7: Forget Time-based Productivity

Commitment #8: Lead Our Patients
---
About the Author
Rafael E. Salazar II, MHS, OTR/L (Rafi)
Rafi's career trajectory includes 10+ years of experience in healthcare management, clinical operations, programmatic development, marketing & business development. He even spent some time as an Assistant Professor in a Graduate Program of Occupational Therapy and has served on numerous boards and regulatory committees. He is the host of The Better Outcomes Show and he is also the author of the book Better Outcomes: A Guide to Humanizing Healthcare.
Today, Rafi helps innovative healthcare companies like technology startups, platforms, and SaaS companies develop effective positioning strategy and business development plans through his consulting work.
He also leverages his experience as a professor and academic to speak and train on the topics around humanizing the healthcare experience. In addition, Rafi also owns and operates ProActive Rehabilitation & Wellness, a multidisciplinary outpatient clinic treating patients with musculoskeletal pain.
Reviews!
What People Say About Rafi & The Book
---

Rafi is such a delight to be around. He has a mind which moves at lightning-fast speeds…so do your darnedest to keep up! He is humble. He is mega-talented. He is a true blessing to the medical community.
Jeremy Rueggberg
Medical Professionals Magazine
Besides understanding of the current landscape he also has views of what the future should be. I am excited to partner with him in building towards that future.
Brijraj Bhuptani
Spry Health
Working with Rafi was one of the best decisions I made early on for my company. I had already heard a few of his podcasts, and after speaking with him it became clear he deeply understood and championed the type of care that actually improves patient outcomes (now he's written THE book on the topic!) and we had many other shared values.
Andrew Shirk
CityPT
Stay in the Loop!
Fill out the form below to stay connected and receive regular insights and content related to humanizing healthcare
Want to Learn More?
Check out Rehab U Practice Solutions to learn more about Rafi, his work, and to stay connected to follow projects, insights, and events related to humanizing healthcare.